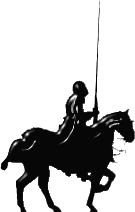 How we all got here... and our surnames....
How did our diverse families connect?
MIGRATION! The boon of America led our ancestors to each
other's door!
On each of the following family pages, I've included a brief family tree. Each new line is a new descendancy line, marked by a *. If you would like more information or to verify if one of our ancestors is one of yours, please send me an email!
Additionally, the FULL gedcom can be viewed at :
worldconnect.rootsweb.com
under family ID of:
Nick0166
OUR SURNAMES
BONBARDIER
CARGILL
DUKE
FRISBEE
GANN
HARRISON
HENAULT
HENKE
KELLER
KOENIG
LEWERENZ
LOTT
MANTHEI
MIZELL
MORRIS
NEAL
PAGE
PERRY
POKRANT
POUNDS
PROULX
RICHARDSON
SCHIELMAN
SCHMIDT
SPIERS
STEWART
STOCKSTILL
UECKER
WARNER
WILLIAMS